A Mobile Payment Application can help clients have a good experience when implementing transactions. Aside from that, investing in Mobile Payment Application Development gives a great advantage in cost reduction. So, many companies are looking for a mobile application development company.
Finding a reliable Mobile Payment Application Development Company is very difficult because the software market has a larger amount of providers and you have no idea about hiring them. Let's keep reading this article it can give you a helpful suggestion.
Benefits of the mobile payment app development company
The mobile payment app is the need of the hour. Irrespective of business size and model, both users and businesses can get the benefits of mobile payment. Let's read the advantages of the mobile payment app development below:
Mobile payment app development brings a lot of advantages for both businesses and users.
 1. Easy Accessibility
The mobile payment app is simple-to-use. The users can easily access the features of this app by creating an ID and Password. Apart from the phone number, users can register in the mobile wallet app through Gmail or Facebook account.
2. Simplicity and Convenience
Users can easily recharge the wallet using net banking, credit cards, debit cards, and other options. What's more, these details are saved in the mobile app, so users can get rid of entering them every time they make a transaction. The mobile payment solutions provide a simple and convenient way for online transactions.
3. Saving-money
With lower investment costs, the provider can bring services to users with lower prices. Especially, there are no transaction charges for transferring money anytime and anywhere through a mobile payment app.
4. Quick and Secure Money Transfer
Payment apps are designed to send and receive money securely and rapidly. When users implement transactions, data security is an important issue to avoid any loss. What makes the payment app-based transaction a preferable choice is a fact that to date.
Innotech Vietnam
Innotech Vietnam is a reliable mobile app development company in Vietnam. Be appreciated for high-quality products, services, and innovative solutions in a fintech company. We strive to create innovation and develop advanced fintech solutions. We provide a wide range of mobile application services, ready to meet all customer service requirements. The products and solutions we offer based on these advanced technologies become valuable for our customers through professional project management methods and tools to help customers effectively manage progress and resources a force of the project.
Innotech's head office
Innotech Vietnam has done more than 200+ mobile app projects for clients worldwide in Japan, the USA, Australia, Singapore and Vietnam. We're confident to deliver even the most complicated mobile app development project successfully in areas such as banking and financial, logistics, transportation, education, and other industries. More than 90% of companies have kept coming back to Innotech for a wide range of Mobile App Development and they enjoy the same standard of service every time. Besides, we are proud that we are trusted by many Institutions in Banking and Finance such as ACB Bank, Tyme Bank, Unifimoney, Manulife, Commonwealth Bank, …
Mobile payment application development services
In this highly competitive industry, you need to have a feature-rich mobile payment app to compete with the already established giants. The following are essential features in a mobile payment app development:
Features of mobile payment application development
Connect a Bank Account. Users can easily link their bank account by filling in the details within the mobile payment app. They can even register with a bank or more to make future payments.
Add Money. Users can add money from the bank into the e-wallet app as per their needs. The add money feature can also be automated to eliminate the need for adding money manually.
Transfer Funds. Users can transfer a certain amount of money by entering the account details or the mobile phone of the receiver.
Accept Payments. Users can also receive payments from other users. By sharing their corresponding wallet details via QR code or mobile number, users can accept payment. In addition, mobile payment apps accept different forms of payment such as credit cards, debit cards, etc.
Mobile Recharge or Pay Bills. Users can also recharge their mobile phones or pay bills directly from the app in a convenient way. They can directly pay any third-party bill through the app by using their wallet balance as well as using their bank balance.
Transaction History. The app keeps track of all the past transactions made by the user. Users can search for a particular transaction with an advanced filter.
Bill Payments. Users can directly pay any bill such as electronic bills, water bills, internet bills,..through this app. Besides, it also have feature make bill payments automatically which pays on a predefined date from the payment app balance and the app users need not remember bill payment dates.
GPS Tracking & Navigation. With the help of GPS, users can locate people on their devices and make the payment with just a tap on the specific user name. The feature helps save time as no account information is required, and the transaction is done efficiently.
Notifications. Users don't want to miss important notifications include promotion campaigns, transaction information, updated versions, etc. When users allow this app which immediately shows on the user's phone.
Rewards and loyalty point integration: Loyalty and reward programs are available in mobile payment apps. When users use the payment app to pay services, bill, etc. They should continue to earn rewards and loyalty points. Moreover, users also have a chance to receive gifts, vouchers, coupons, etc. from mobile payment apps.
Why should you choose Innotech Vietnam?
With more than 12 years of experience, Innotech Vietnam has experience in core banking software integrations for financial institutions such as ACB Bank, Tyme Bank, Unifimoney,  Manulife, Commonwealth Bank, etc.
Technical solutions and demonstration of a product or technique are available.
With more than 90+ mobile app developers, UI – UX Design, BA, project managers and QA/QC. Innotech staffs have good knowledge of banking and financial operation.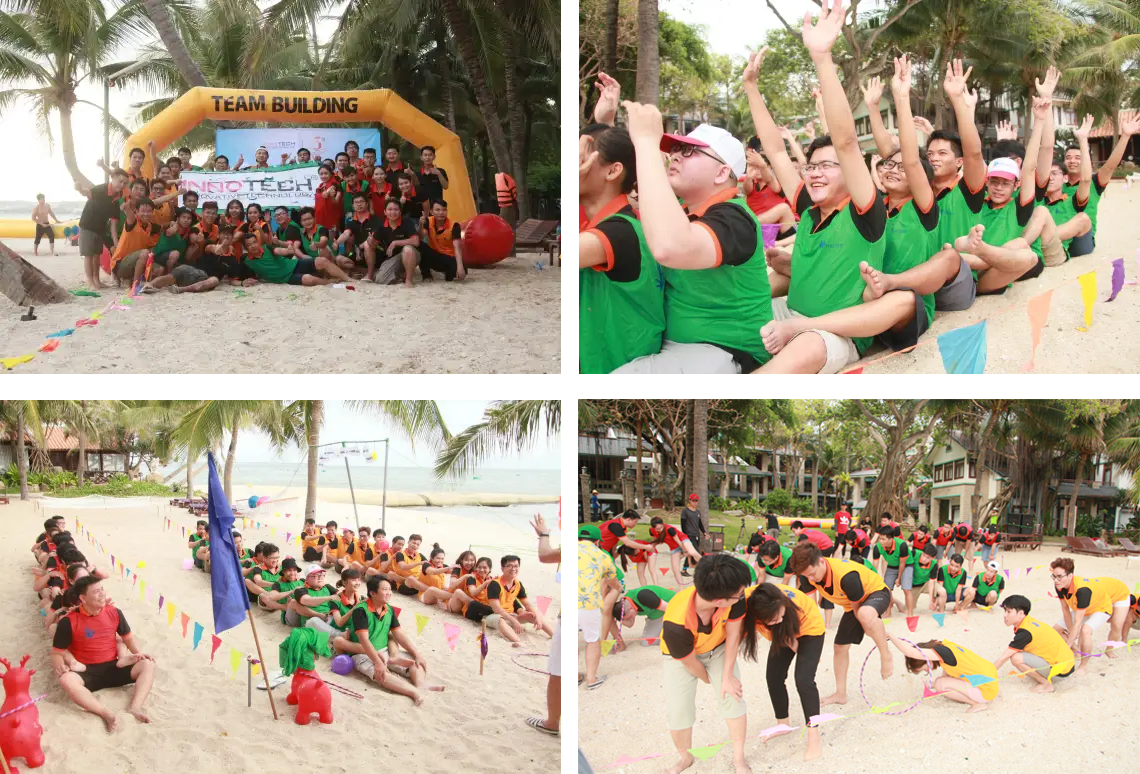 Young, dynamic, professional and creative engineers combined with highly experienced experts
Experience in consulting, deploying and managing mobile applications with more than 2 million users.
Maintaining the security and confidentiality of our clients' projects is always our top priority. We try our best to respond to cybersecurity standards for the partner.
Read more case study:

If you are looking for a Mobile App development company to provide solutions for digital wallet companies, we're happy to grant our services. Contact experts at Innotech Vietnam for any questions about Mobile Application!
Email: info@innotech-vn.com
---
Fintech Vietnam is a technology update portal about Fintech in Vietnam and Fintech trends worldwide.