A mobile wealth management application can help clients have a good experience when implementing transactions. Aside from that, investing in crowdfunding application development gives a great advantage in cost reduction for companies. So, many companies are looking for a mobile application development company.
Finding a reliable crowdfunding application development company in Vietnam is very difficult because the software market has a larger amount of providers and you have no idea about hiring them. Let's keep reading this article it can give you a helpful suggestion.
Benefits of mobile wealth management app
Crowdfunding Application is revolutionary and a recession-free business, which assists users to easily raise funds for their Next Big Idea. As you can see, crowdfunding app development really provides valuable benefits for both the company and the clients.
Crowdfunding app development really provides valuable benefits for both the company and the clients
A crowdfunding application is built by cutting-edge technology, so it can offer tons of features for users. Users can easily search for investors with only a smartphone.
Rather than spending time in banks, agencies & private investors, users can build crowdfunding strategy very quickly and raise funds in no time.
Highly scalable, robust and user-friendly platform back-end with necessary ready-made modules to save time and hence overall project cost. From that, crowdfunding app development company can provide their services at lower costs.
With the help of a crowdfunding platform, users can boost money for converting their idea into a full-fledged project. It preserves the financial risks situation smoothly.
The crowdfunding platforms will have many investors ready to invest in any project that they feel suitable for them. So, users can raise funds for themselves and convert it into a successful project.
Innotech Vietnam
Innotech Vietnam is a reliable mobile app development company in Vietnam. Be appreciated for high-quality products, services, and innovative solutions in a fintech company. We strive to create innovation and develop advanced fintech solutions. We provide a wide range of mobile application services, ready to meet all customer service requirements. The products and solutions we offer based on these advanced technologies become valuable for our customers through professional project management methods and tools to help customers effectively manage progress and resources a force of the project.
Innotech's head office
Innotech Vietnam has done more than 200+ mobile app projects for clients worldwide in Japan, the USA, Australia, Singapore and Vietnam. We're confident to deliver even the most complicated mobile app development project successfully in areas such as banking and financial, logistics, transportation, education, and other industries. More than 90% of companies have kept coming back to Innotech for a wide range of Mobile App Development and they enjoy the same standard of service every time. Besides, we are proud that we are trusted by many Institutions in Banking and Finance such as ACB Bank, Tyme Bank, Unifimoney, Manulife, Commonwealth Bank, …
Crowdfunding application development solutions
Features of crowdfunding application development
Registration and login options. Users easily registration and login options by linking their social media accounts. It helps users quickly as in registration or login.
Real-Time Progress bar. The crowdfunding App supports real-time funding progress that represents the percentage of the amount raised for the project.
Payment Gateway. Crowdfunding is all about dealing with money, so the App was integrated payment methods to ensure secure transactions.
Social Media Integration. To assure the maximum amount is raised, the social media is integrated into the crowdfunding platform to let the crowd know about the projects
Smart in-built Search Module. It makes the easy search for the projects on the grounds of multiple keys like classification, most funded, recently launched, etc.
Private Messaging System. Secured Private Messaging System that lets backers connect privately with project creators.
Post unlimited projects. A project creator can post consecutive projects for raising funds from the crowd.
Auto-investments. Users can rest and put no effort into investments because auto-investments is a method to build a portfolio by using a predefined scenario. When users define specific parameters and money flows into projects that match those. The crowdfunding App will auto-investments into any projects suitable for their request.
Why should you choose Innotech Vietnam?
With more than 12 years of experience, Innotech Vietnam has experience in core banking software integrations for financial institutions such as ACB Bank, Tyme Bank, Unifimoney,  Manulife, Commonwealth Bank, etc.
Technical solutions and demonstration of a product or technique are available.
With more than 90+ mobile app developers, UI – UX Design, BA, project managers and QA/QC. Innotech staffs have good knowledge of banking and financial operation.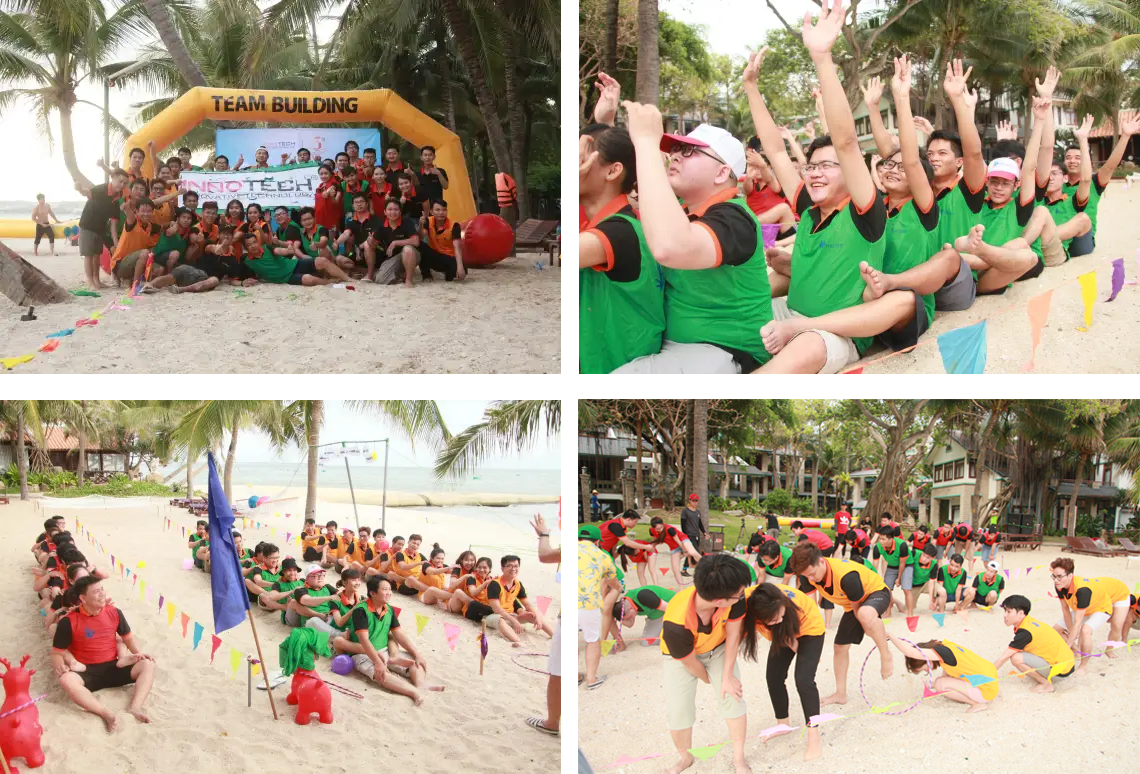 Young, dynamic, professional and creative engineers combined with highly experienced experts
Experience in consulting, deploying and managing mobile applications with more than 2 million users.
Maintaining the security and confidentiality of our clients' projects is always our top priority. We try our best to respond to cybersecurity standards for the partner.
Read more case study:

If you are looking for a Mobile App development company to provide solutions for securities companies, we're happy to grant our services. Contact experts at Innotech Vietnam for any questions about Mobile Application!
Email: info@innotech-vn.com
---
Fintech Vietnam is a technology update portal about Fintech in Vietnam and Fintech trends worldwide.