A credit scoring application can help clients have a good experience when using banking or financial services. Aside from that, investing in credit scoring application development gives a great advantage in cost reduction for banking and financial institutions. So, many banking and financial institution are looking for a mobile application development company.
Finding a reliable credit scoring application development company is very difficult because the software market has a larger amount of providers and you have no idea about hiring them. Let's keep reading this article it can give you a helpful suggestion.
Benefits of credit scoring app
Credit scoring app development really provides valuable benefits for both the borrowers and lenders
As you can see, credit scoring app development really provides valuable benefits for both the borrowers and lenders.
Saving time to find loans. Users can find lenders and interest rates easily only with credit score application. Users don't need to visit local banks or financial institutions to apply for a loan. They can implement this any time and anywhere.
Applicants receive loan decisions more quickly. Credit scores can be delivered almost instantaneously only with credit score application, helping lenders speed up loan decisions. There become an even greater advantage when users have good credit since then they are more likely to get approved quickly.
Credit decisions are fairer. With a credit score app, users will be scored objectively. Lenders focus only on the facts related to credit risk, rather than their personal such as gender, race, religion, nationality and marital status.
Credit "mistakes" count for less. If users have had poor credit performance in the past, users would have had a chance to improve credit scoring. The purpose of a credit score is to weigh all credit-related information, both good and bad, in users' credit reports to provide a more holistic perspective to potential lenders.
Precise information leads to increased lending opportunities. Lenders who use credit scores have the confidence to approve more loans because credit scoring gives them more precise information on risk and other credit factors. A credit score benefits borrowers of all levels since it lets lenders offer a choice of credit products aligned with different risk levels, rather than automatically approving or rejecting an applicant.
Innotech Vietnam
Innotech Vietnam is a reliable mobile app development company in Vietnam. Be appreciated for high-quality products, services, and innovative solutions in a fintech company. We strive to create innovation and develop advanced fintech solutions. We provide a wide range of mobile application services, ready to meet all customer service requirements. The products and solutions we offer based on these advanced technologies become valuable for our customers through professional project management methods and tools to help customers effectively manage progress and resources a force of the project.
Innotech's head office
Innotech Vietnam has done more than 200+ mobile app projects for clients worldwide in Japan, the USA, Australia, Singapore and Vietnam. We're confident to deliver even the most complicated mobile app development project successfully in areas such as banking and financial, logistics, transportation, education, and other industries. More than 90% of companies have kept coming back to Innotech for a wide range of Mobile App Development and they enjoy the same standard of service every time. Besides, we are proud that we are trusted by many Institutions in Banking and Finance such as ACB Bank, Tyme Bank, Unifimoney, Manulife, Commonwealth Bank, …
Credit scoring apps development solutions
Features of credit scoring application development
Users can check credit scores an learn what affects their credit scores and how they can take control.
Users also receive details about factors affecting your credit score, suggestions to improve credit score, and recommendations for credit products that can help users save money.
Get paid by the bank or lender
If users get a product through one of the app recommendations, the user can lend money from the bank or lender to pay them.
Users can see overall financial reports includes free tax filing, the ability to search unclaimed money and a savings account. From here, users can open a savings account quickly in the app and start earning a high-yield interest rate.
In-app alerts and push notifications
Alerts and push notifications can help users stay on top of important changes to your accounts.
The credit scoring apps help users spot potential identity theft and give them tips for keeping personal information safer.
Recommendations for Credit Cards and Loans
Credit scoring apps will offer users a list of recommendations based on credit scores, odds of approval, and the money they earn for each application.
Why should you choose Innotech Vietnam?
With more than 12 years of experience, Innotech Vietnam has experience in core banking software integrations for financial institutions such as ACB Bank, Tyme Bank, Unifimoney,  Manulife, Commonwealth Bank, etc.
Technical solutions and demonstration of a product or technique are available.
With more than 90+ mobile app developers, UI – UX Design, BA, project managers and QA/QC. Innotech staffs have good knowledge of banking and financial operation.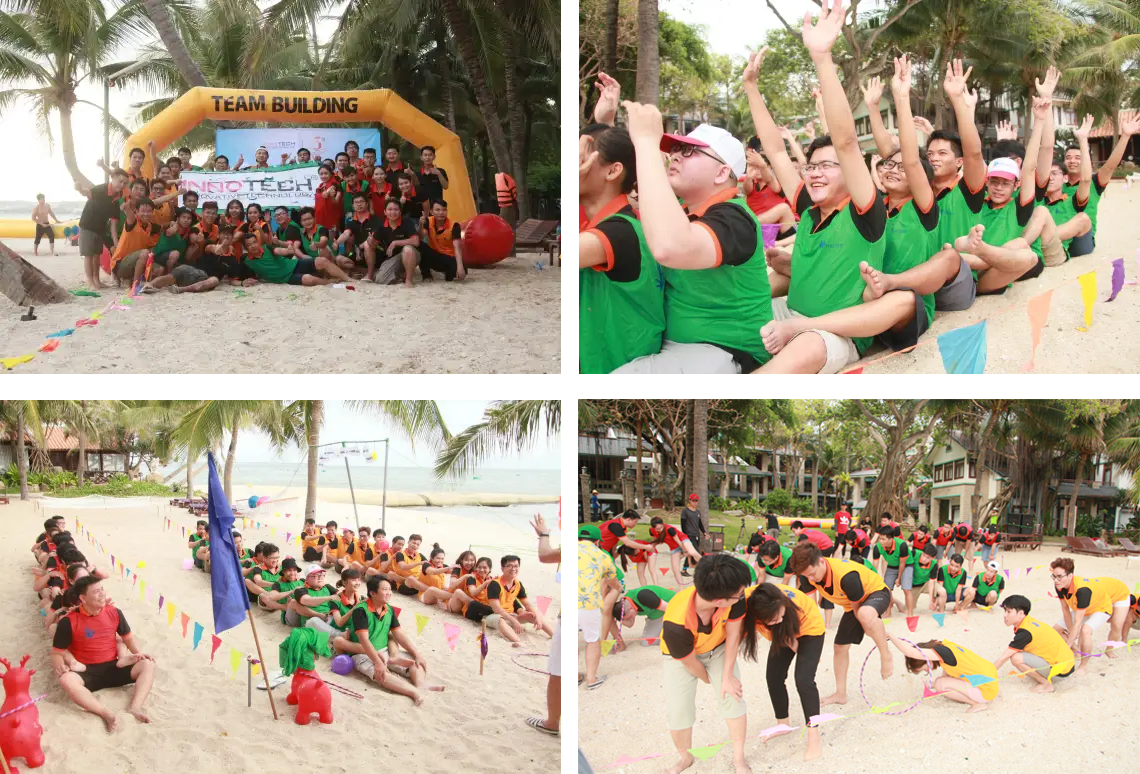 Young, dynamic, professional and creative engineers combined with highly experienced experts
Experience in consulting, deploying and managing mobile applications with more than 2 million users.
Maintaining the security and confidentiality of our clients' projects is always our top priority. We try our best to respond to cybersecurity standards for the partner.
Read more case study:

If you are looking for a Mobile App development company to provide solutions for securities companies, we're happy to grant our services. Contact experts at Innotech Vietnam for any questions about Mobile Application!
Email: info@innotech-vn.com
---
Fintech Vietnam is a technology update portal about Fintech in Vietnam and Fintech trends worldwide.