Vietnam is increasingly a hot destination for Singaporean companies to look to when they want to outsource software or application development. Let Innotech Vietnam find out the reasons why Singaporean companies should choose Mobile App Development Services in Vietnam!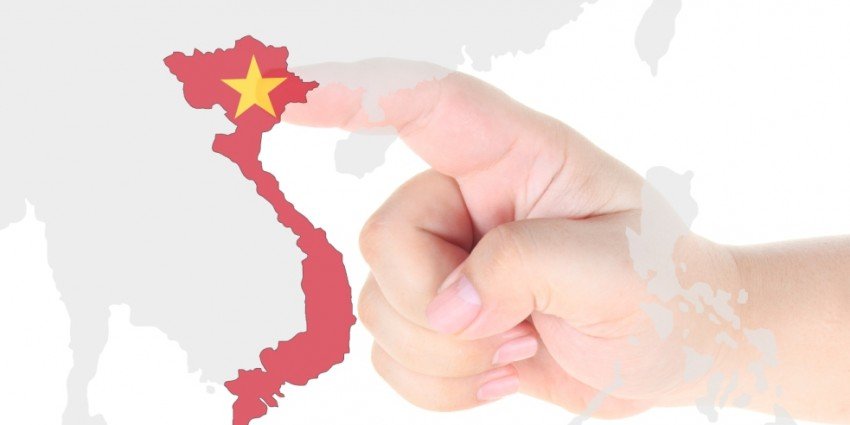 Vietnam is becoming an attractive destination for mobile app development services
Competence of the developer team is at a high level with lower costs
An underlying reason for hiring Mobile App Developers in Vietnam is cost optimization. Developers in Vietnam are being recognized as a high quality and low-cost programming force in Asia. According to CIO magazine that Offshore Developer in Vietnam is about 90% cheaper than in the United States and only 1/7 to 1/3 the cost when Offshore Developer in India. Therefore, Offshore Developer in Vietnam makes a lot of sense for companies looking for cost-effective software development. In recent years, the hiring fee in Vietnam has grown faster but is still at an under-average level in the world. Compared to other countries in Asia, Vietnam is known as a strong labor pool with a large workforce (40.000 students graduate annually from 290 universities).
Convenient geographical location, Cultural similarity and nearly the same time zone
Asian cultural similarity and time zone are only 1 hour apart, making it easy for Singaporean companies to contact and communicate with Mobile App Development Companies in Vietnam quickly and easily. They can arrange online meetings to exchange requirements, then if they want to face-to-face and sign contracts, they can go directly to each other's company offices within 2-3 hours of flight. Therefore, building a relationship in business is also quite easy and cost-effective when the two countries are geographical.
Use Agile model for working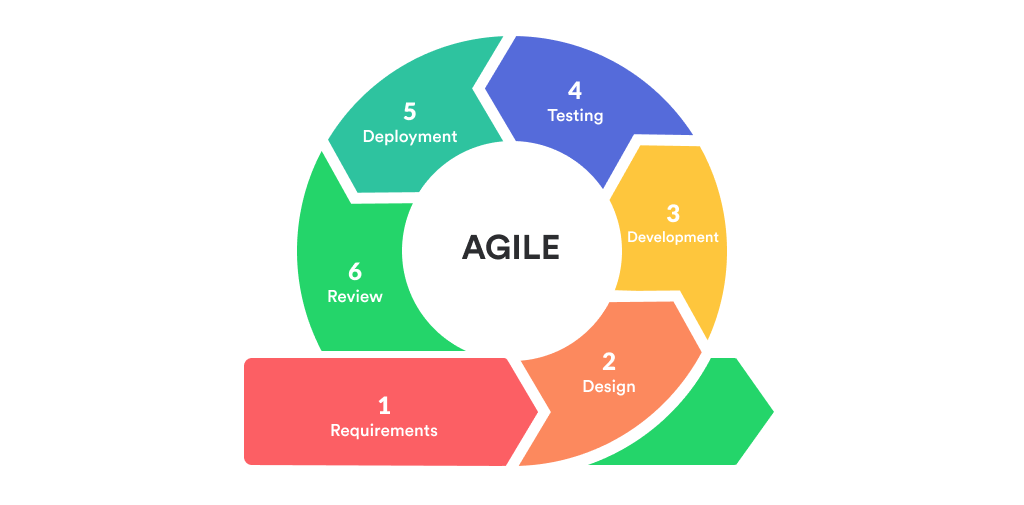 The Agile method is the fastest and most effective for mobile app development
Agile offshore software development is the fastest and most effective agile methodology which guarantees to give the customer exactly what they want fast and with zero errors. As with any methodology, there are advantages and disadvantages. The Agile method is more suitable in situations where customers and project stakeholders are available to provide input, functional portions of the software are needed quickly, flexibility is desired to accommodate changing requirements, and the team is co-located and able to effectively collaborate. 
Read more:"How much does it cost to outsource Mobile App In Vietnam? "
Below are four activities that will help support the adoption of Agile workflow:
Daily Meetings – Host consistent or daily stand-up meetings to maintain open communication, hold workers accountable, and keep each iteration moving forward
Live Demonstrations – Deliver live demonstrations of each iteration's final product to show progress
Share Feedback – Receive feedback from stakeholders and customers and share it with the entire team before the next iteration begins
Remain Agile – Make changes to your process based on feedback to ensure each iteration improves the last
Mobile application development services for Singaporean Companies:

Innotech's Mobile App Solution
1. Mobile App UX and UI Design
Innotech Vietnam offers a complete package of UI/UX services that will work closely with your team to develop the highest quality graphics, user interfaces and designs needed in your application or software. They realize the impact that a well-designed interface can have on its users and their aim is to deliver an experience that will be unparalleled to anything they have ever seen.
2. React Native App Development
ITV builds cross-platform apps that run on both iOS and Android from a single code base. Code written in React Native is an operating system–agnostic, yet apps written in React feel just like native apps written in Java or Swift. Using React Native speeds up mobile application development for iOS and Android.
3. iOS App Development
The number of people who own Apple iPhones is growing year over year. You certainly want to offer your unique solution to this huge user base! Innotech develops iOS apps using the Swift and Objective-C programming languages for the best user experience.
4. Android App Development
Did you know that Android users show higher brand loyalty than iOS users? An Android app will certainly pay off! ITV does Android mobile application development from scratch and can port your existing iOS application to Android. They use Java and Kotlin to build incredible apps.
Working process of Innotech Vietnam
Receive requests from customers

Set up a meeting to exchange, understand clearly about customers' needs, define the scope of work

Analyze and find solutions

Presentation proposal

Quotation

Contract
We are ready to come to your office in Singapore to consult your company on technology solutions. Please do not hesitate to contact us if you require further information.
Email: info@innotech-vn.com