In addition to talent acquisition and recruitment services, at Innotech Vietnam we also offer dedicated banking software development. We help you to deal with the challenges in identifying and recruiting potential banking software developers in Vietnam. We have set processes and work on specific IT tools that can help you find the right candidate with reduced potential costs.
Since we are situated in Vietnam, cost reduction occurs in key areas like office space, basic infra, professional fees and salary.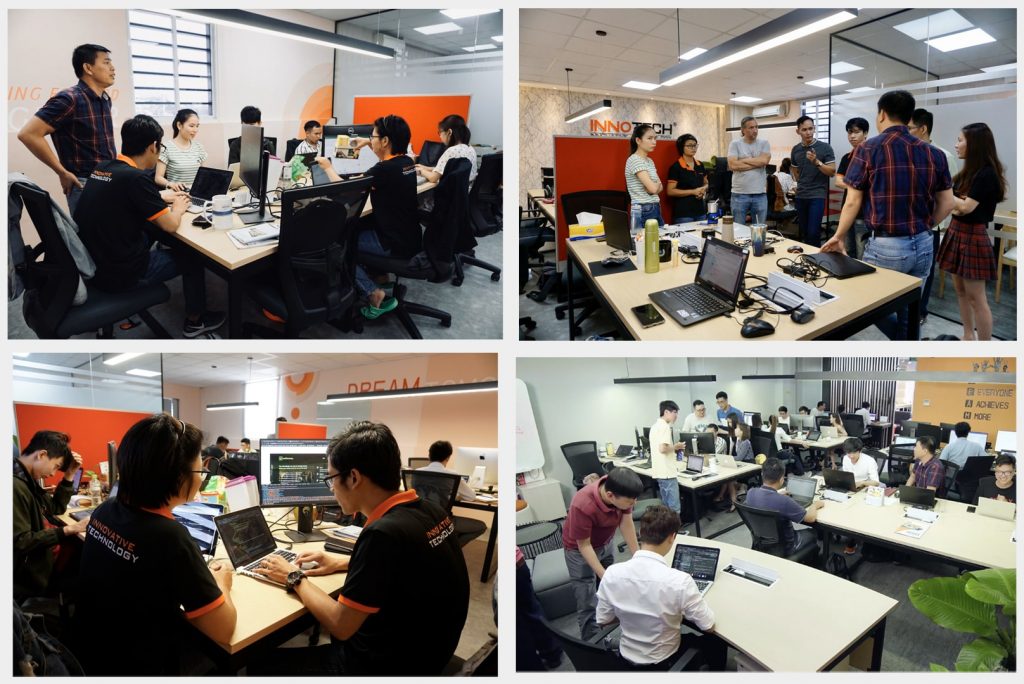 Our experts are working at Innotech Vietnam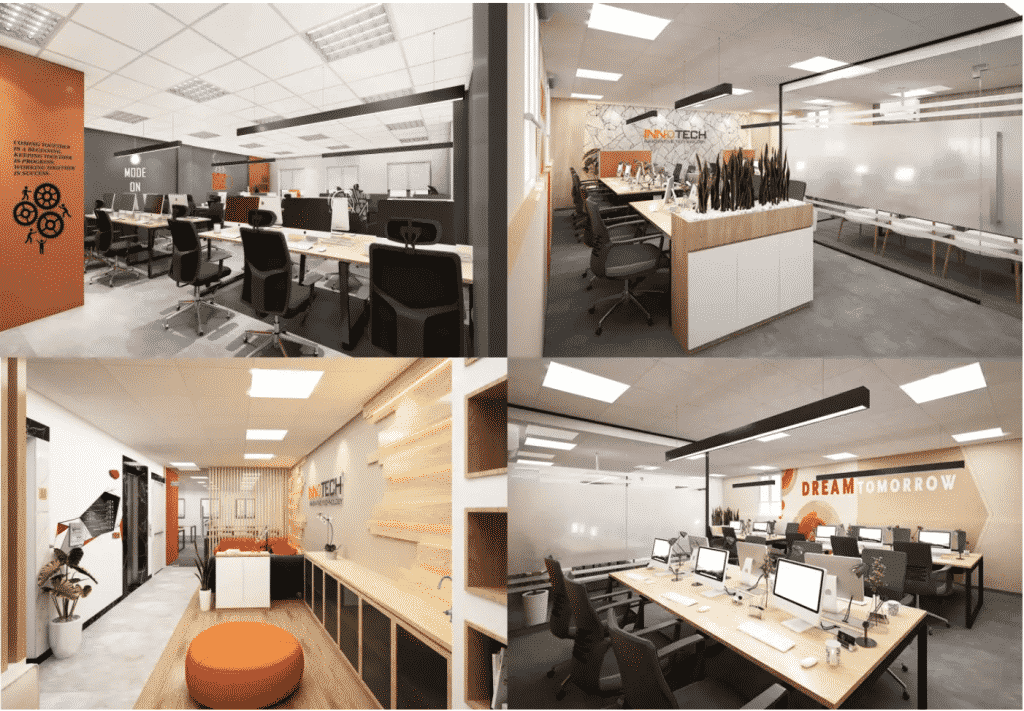 Innotech Vietnam's office
In return, what you get is best in class IT solutions and quality staff that can ensure you get only the best in deliverables. Owing to so many advantages, many organizations around the world have already opted for offshore banking software developer services and if you haven't then you could be losing on potential revenue.
At Innotech Vietnam, we maintain a team of  Vietnamese IT specialists who can manage small to large teams and coordinate with clients regardless of where they may be situated. Especially, we have experienced working with demanding customers in banking and financial industries such as ACB, Commonwealth Bank, Tyme Bank, Manulife, etc. We are completely proud of the developer solutions we bring to clients.
Innotech's customer in the banking and financial industries
Especially, our team of expert developers caters to the technical needs that are growing in the banking and financial industry. We offer cutting edge banking software solutions and transform your core environment to perform tasks easier, deliver services faster, achieve and beat targets more efficiently, lower operating costs, and more.
While outsourcing banking software development in Vietnam, you need not have to give any second thought to the quality of work delivered. Through various communications streams that are present, the project manager would keep in touch with you at all stages of the project.
Ensure regulatory compliance and security.
Increase the productivity of your team by ensuring seamless workflows.
Reduce operating costs by using integrated technology solutions.
Build customer trust through multi-channel communication.
Gain a competitive advantage.
Decrease time-to-market for cutting-edge banking software development.
Innotech Vietnam makes it possible for offshore banking software development to customize features such as electronic bill payments, remote check deposits, P2P payments, fund transfers between accounts, text messaging and statement downloading and printing. Our mobile finance solutions put banking at your fingertips.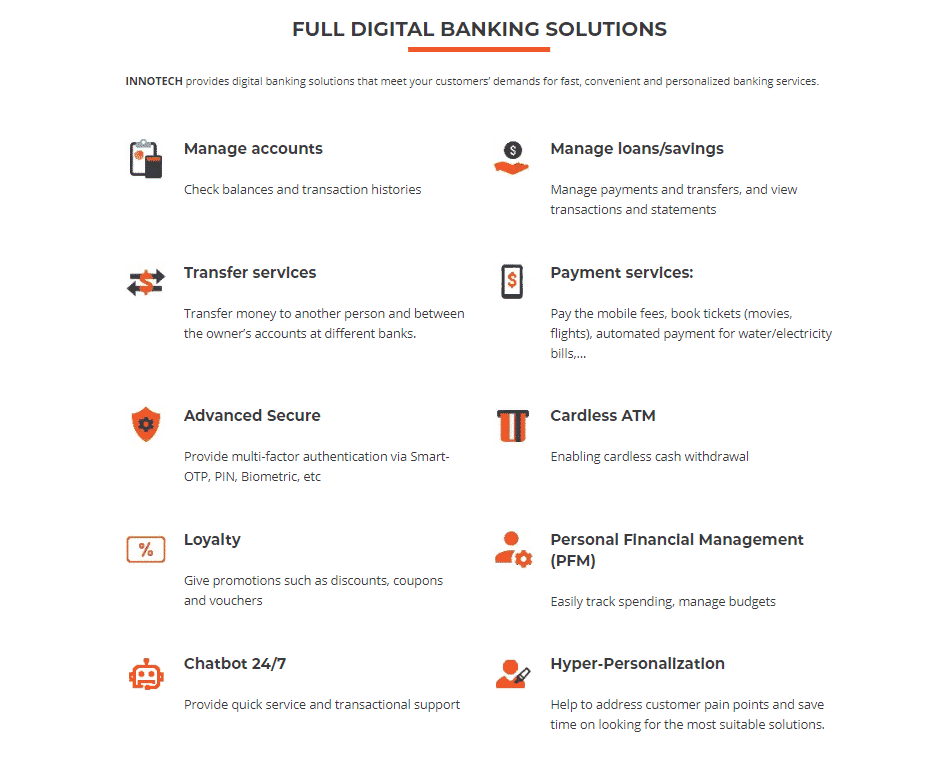 Our best solutions are in the banking software
At Innotech Vietnam, we truly understand your basic requirements and offer IT staffing solutions that you can depend on!!
Email: info@innotech-vn.com
---
Fintech Vietnam is a technology update portal about Fintech in Vietnam and Fintech trends worldwide.